About GeolOil LLC USA, and GeolOil Corporation Canada
Company Profile: Software Innovation since 2012
2022: Today GeolOil keeps growing as a multi-OS platform software package





GeolOil has 157,225 lines of source code written in native C, Clojure, Java, and Groovy, distributed in 189 classes carefully designed to run in the major platforms of Windows-PC, MacOS-Apple, and Linux-PC.



July 2016: GeolOil branch in Colorado, USA, was incorporated as GeolOil LLC





The USA branch attends the growing businesses in shale oil, and CO2, to cover the demand for US local customers. GeolOil market is focused mostly on small to mid size oil & gas consulting and operating companies that can not afford to pay expensive software packages.



June 2012: GeolOil was incorporated in Calgary, Canada as GeolOil Corporation





The aim was to provide multi-platform software (Windows-PC, MacOS, and Linux) solutions for reservoir modeling, and some consulting for unconventional oil and gas reservoirs. Dozens of 3D integrated reservoirs models were built worldwide, from bitumen, heavy oil, medium and light oil, conventional gas, to shale gas in carbonate and clastic reservoirs in Canada, USA, Mexico, Colombia, Bolivia, Oman, Thailand, and Russia.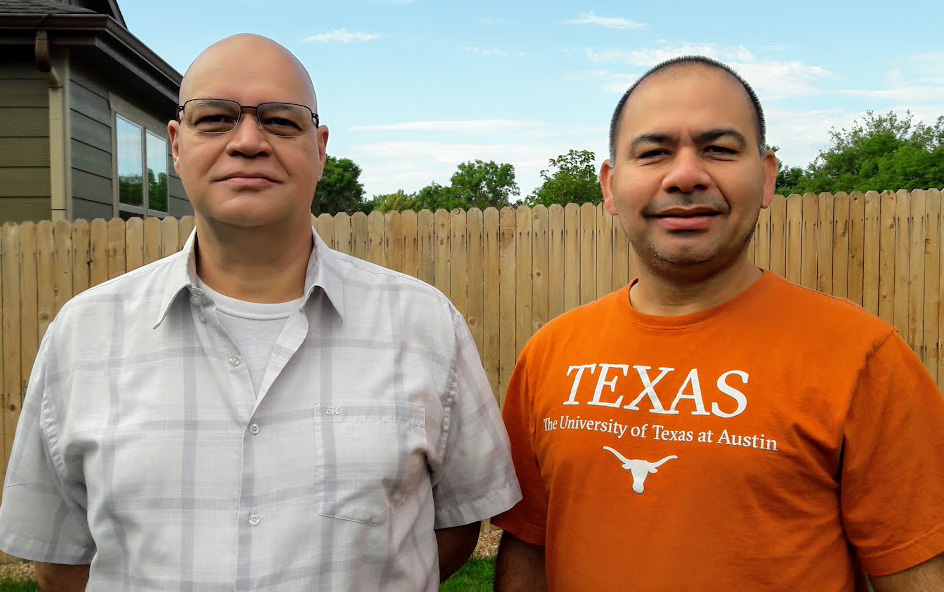 The photo above shows the August 2019 visit of Jesus Salazar for leisure vacations in Colorado rocky mountains. From left to right: Oscar Gonzalez (GeolOil), and Jesus Salazar (President of SPWLA for the period 2019-2020)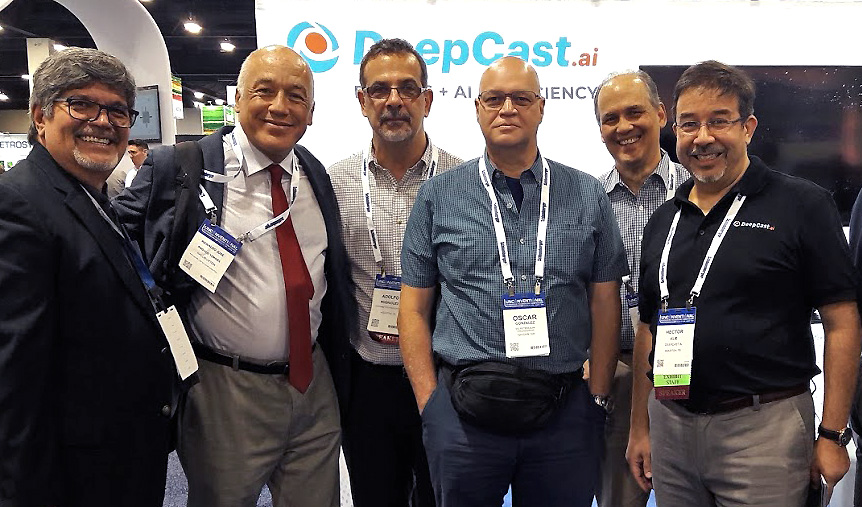 The photo above shows a July 2019 meeting with colleagues at the 2019 URTeC conference in Denver, Colorado. From left to right: Jose Guzman, Reinaldo Angulo (Halliburton), Adolfo Rodriguez (OpenSim), Oscar Gonzalez (GeolOil), Reinaldo Michelena (iReservoir), and Hector Klie (DeepCast)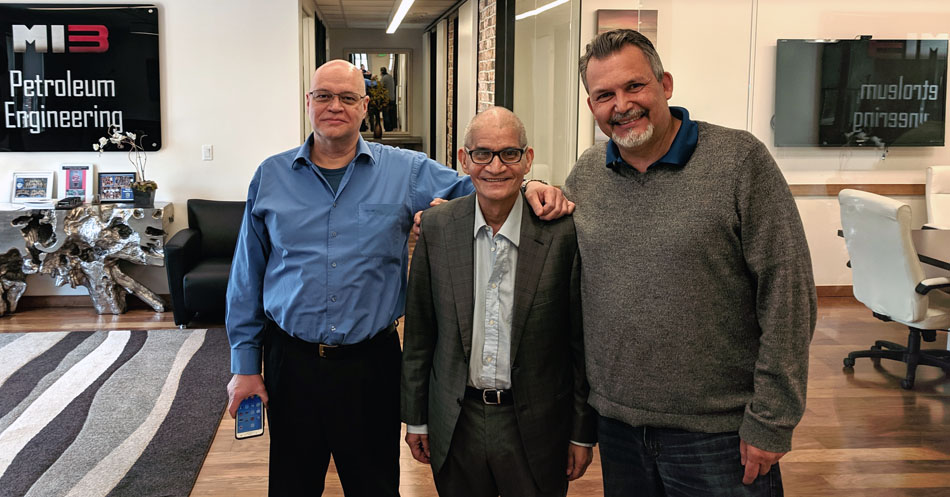 The photo above shows a May 2019 meeting at Golden CO USA, with MI3 Petroleum Engineering. From left to right: Oscar Gonzalez (GeolOil), Bernabe Aguado (retired from Saudi-Aramco), and Omar Angola (iReservoir)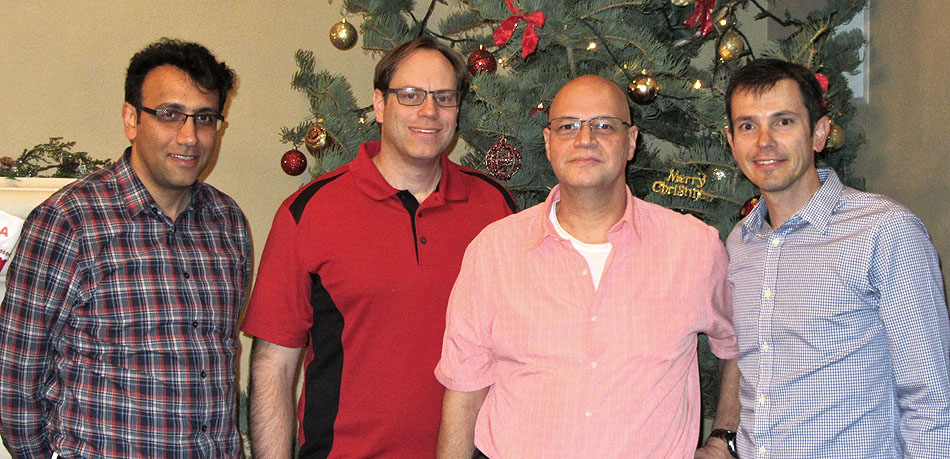 The photo above shows a December 2017 christmats dinner at Golden CO USA, with MI3 Petroleum Engineering. From left to right: Mahmood Ahmadi (MI3), Brian Black (MI3), Oscar Gonzalez (GeolOil), and Carlos Pereira (MI3)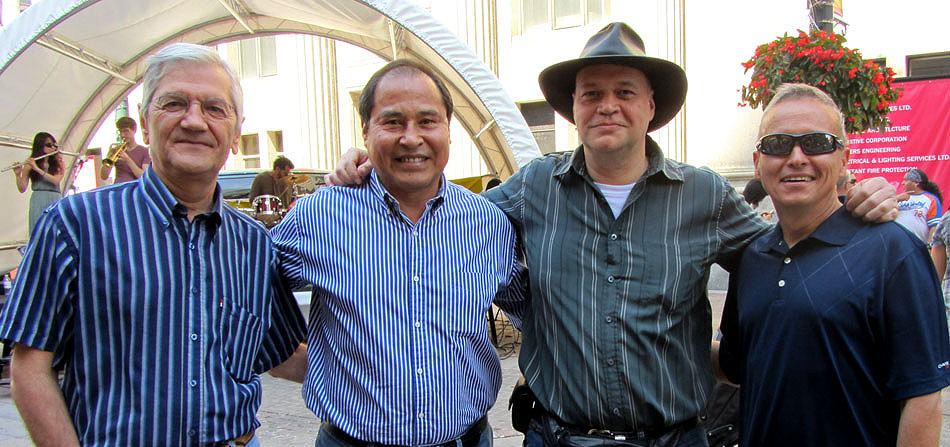 The photo above shows a July 2013 walk through the Stephen Avenue, Calgary, Canada, with friend companies. From left to right: Pedro Vaca (Acceleware), Walter Poquioma (Sasol), Oscar Gonzalez (GeolOil), and Justo Neda (Alberta Research Council)
| | |
| --- | --- |
| | Related pages: |